News and presentations from today's Falls Prevention Summit 2021 chaired by Prof Adam Gordon
Professor of the Care of Older People University of Nottingham.
Reducing Falls – A Patient Perspective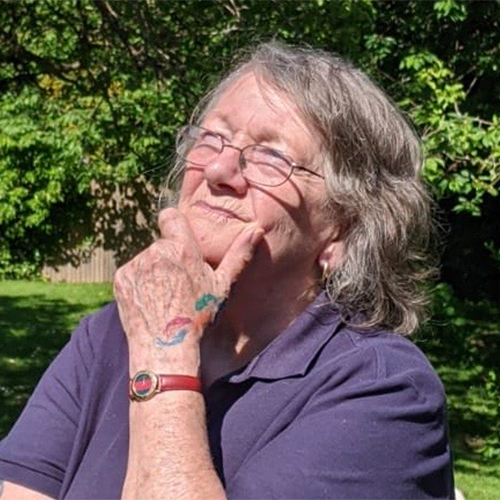 Carol Munt Patient Partner & Advocate, Honorary Lecturer NHS Leadership
• my journey and why this is important
• how can we improve patient and carer involvement in falls prevention

Driving improvement through national guidance, national and local audit
Dr Julie Whitney Clinical Lead, Physiotherapist & NIHR Clinical Lecturer King's College Hospital NHS Foundation Trust
• the evidence for effective inpatient falls prevention
• findings from latest Continuous National Audit of Inpatient Falls report
• moving from snapshot audits to continuous audit
• focusing on patients who sustain a hip fracture while in hospital
• learning for continuous improvement: lessons from the data
Julie started her presentation looking at the physical harm from inpatient falls including hip fractures and head injury, but also the non-physical harm including loss of confidence, slow recovery, distress for patients, families and staff, and the cost of falls including increased length of stay, social care costs and prevention measures. She referred to the NICE guideline CG161 for assessing falls risk in older people and prevention and a three stepped approach; indentify those at risk, multifactor asessment, and intervention to address assessment findings. For identifying risk Julie said risk prediction tools are not accurate enough, we should accept over 65's are high risk, and those age 50-64 should be judged by a clinician. She said intervention will differ in different settings as they all have different risk factors. Julie referred to the NICE Quality Standard 86 for falls in older people and the standards specific to hospital including checking for injury after an a fall, safe manual handing, and medical examination. She then went on to look at the Cochrane findings and evidence on how well these responses and falls interventions are working. The report found no evidence that bed and chair sensor alarms are effective, and the evidence for multifactorial interventions is low quality with a variation in stats.
Julie said the National Audit for Inpatient Falls (NAIF) is continuous audit looking at all inpatient hip fractures in England and Wales, and they're able to link data to patient outcomes. The audit identifies inpatient falls with hip fracture, they are able to notify relevant falls audit teams and they can review in accordance with the NICE guidance including looking at patient notes and data on falls prevention prior to the facture, and post fall management. Findings showed compliance with the quality standard is poor with only 45% checked for injury. Inpatient mortality is twice that of non-inpatient but with only 1/5 on older persons/frailty wards.
The findings report is due to be released 11th November 21 which will include data on falls prevention activity prior to the fall that caused the hip fracture.
Julie finished by touching on quality improvement looking at each stage of the post fall care process and undestanding why things are going wrong. She said when something works make sure it's sustainable. The NAIF audit helps with real time data and provides resources. They are now looking at applying the new Patient Safety Incident Reporting Framework to falls and new ways of learning from incidents.
Thank you to our sponsors: