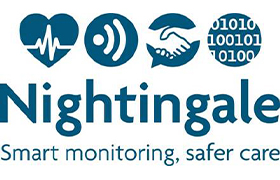 Follow the conference on Twitter #NightingaleH2020
The Nightingale vision is to challenge industry to improve patient safety by developing systems that can accurately identify patients at risk of deterioration, ensure timely recognition and communication of deterioration, improve patient safety in hospital and after discharge, reduce the length of hospital stays and readmissions, analyse collected 'big data' to increase understanding of treatment of specific patient groups, create a record that can ensure learning from clinical responses to deterioration, and promote active patient involvement in care.
Find out more about Nightingale
The Nightingale Conference started today with Supplier Showcases from Waire Health, The Surgical Company and APC Cardiovascular Ltd. There is no connection between the Nightingale consortium and work presented in the supplier showcases.
---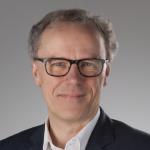 Professor Cor J. Kalkman
Professor of Anaesthesiology Research and Clinical Epidemiologist
University Medical Center Utrecht
After the Supplier Showcases, the Conference opened officially with Professor Cor J. Kalkman welcoming delegates and providing a summary of the Nightingale Project why it is important and briefling touching on findings which will be explained later in the programme.
Nightingale are a group of doctors, nurses and technicians from 5 academic hospitals: in Sweden, Belgium, the Netherlands, Germany and the United Kingdom. They came together 5 years ago with a shared dream of using wireless technology to improve patient safety on the wards in our hospitals and maybe even after discharge home…
During the opening polls 1 in 3 delegates felt that we are ready for widespread use of remote wireless patient monitoring and another 1 in 3 felt it will be feasible in 2 years.
---
How wireless monitoring systems were tested - and the results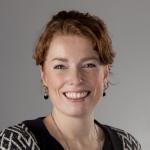 Martine Breteler
Technical Physician
Department of Anesthesiology, Intensive
Care & Emergency Medicine
University Medical Center Utrecht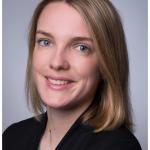 Lisa Hartung
Resident Physician
Department of Intensive Care Medicine
PhD student
University Hospital RWTH Aachen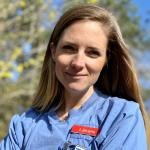 Ellen Leigard
Resident in Anesthesiology and Intensive Care, PhD
student
Karolinska University Hospital, Stockholm, Sweden
In the first session of the day Martine, Lisa and Ellen discussed the Nightingale Phase 2 and Phase 3 testing and results. The approach was a Value Sensitive Design approach including feedback sessions patients, nurses and IT onsite. In conclusion of Phase 2 testing of the checkpoint cardio monitor Martine concluded;
• The designed test protocol could be a standard of how to test new prototype systems
• Professional societies might consider to use such a test protocol, or something similar as a standard for testing
• Validation in clinical practice with patients is necessary to assess accuracy across the whole range
Lisa and Ellen then presented how the Phase 3 testing was conducted and details of findings.