Supporting Doctors Mental Health and Wellbeing
Doctors' mental health at tipping point
By Chris Hemmings for the Victoria Derbyshire programme, BBC 2 3.9.18
https://www.bbc.co.uk/news/health-45356349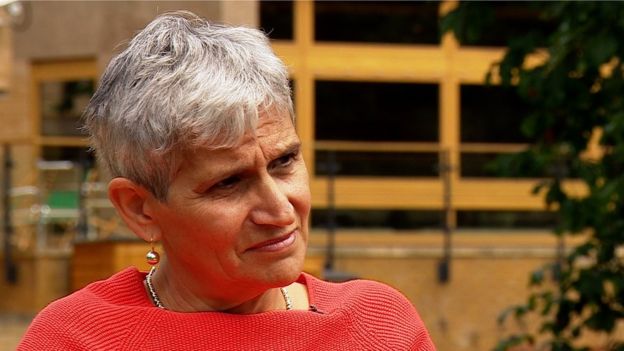 This report considers concerns that some medical professionals in England are unable to get the help they need and covers the stories of doctors; Sophie Spooner and Richard Harding who took their own lives after struggling with their mental health.

The report cites figures from the Office for National Statistics, covering England which showed that between 2011 and 2015, 430 health professionals took their own lives. Dr Clare Gerada commented; "Doctors are at an incredibly high risk for mental illness...Female doctors have up to four times the risk of suicide in comparison to people in the [general] population."

----
Blog by Michale Myers: The Complexity of physician suicide
https://blogs.bmj.com
"Physicians take their own lives when many diverse and overwhelming forces come together all at once—a perfect storm of biopsychosocial factors. There is no one reason why a physician might die by suicide and many factors can be at play. It is important that we are aware of these factors and understand them, so that we can try and support our colleagues."

Prof Myers will be speaking on biopsychosocial risk fractors and preventing physician suicide at the Wounded Healer conference looking at:
• biopsychosocial risk factors for mental illness and suicide in physicians
• how stigma works against recognition of illness in physicians themselves and confounds help-seeking and adherence to life-saving treatments
• systemic, institutional, intercollegial, familial and individual changes that must occur to stop physicians from killing themselves
----

Blog by Clare Gerada: In memoriam—doctors who have died by suicide or accidental death
https://blogs.bmj.com
"The group members talked about their guilt and grief, revisiting the unanswerable question, "what if." They also shared their anger at how they felt "the system" had contributed to the death of their loved one. They made real what research has told us: that suicide is more common among doctors (especially women) than in other professional groups; that doctors suffer from personal, professional, and institutional stigma when trying to seek help for mental health problems; and that complaints are a substantial contributing factor in doctors' suicides."
----
Blog by Agnes Arnold-Forster: Doctors' wellbeing—learning from the past can help improve the future
https://blogs.bmj.com
Agnes shares her learning from historical perspectives and research and says there is a need to consider; "a third way [to support doctors' wellbeing]. We need to work out what we did right, do away with programmes and policies that only place demands on individual doctors, and think about how we might adapt systems that have been successful in the past to a 21st century world and workforce."
----
The NHS Practitioner Health Programme is proposing a national code of conduct for the support of doctors and other healthcare professionals (HCP) subject to complaints, stating that doctors and other HCPs are frequently subject to complaints in the NHS but the NHS Complaints procedure does not contain any formal guidance or support for HCPs.

Prof Clare Gerada MBE, Medical Director, NHS PHP leading the proposal said; "Complaints have a negative impact on the health of doctors, an already high risk group for mental illness and suicide. A national code of conduct would ensure HCPs are provided with support and guidance throughout the process, maximise engagement, facilitate a better outcome for both parties and reduce the financial burden that sick doctors (and other staff) have on the NHS."

The NHS Practitioner Health Programme found that of those doctors who had died (through suicide or unexpected accidental death) the majority were involved with GMC issues. Amongst living PHP patients, the GMC is involved in around 10% of cases, compared to 56% of the patients who died from accidents, suicide or overdoses.
----
Dr Clare Gerada MBE, Medical Director, NHS PHP writes about the impact of Complaints on doctors health and wellbeing:
In today's NHS, patients are encouraged to complain about the service they get from their doctor and unsurprisingly, the number of complaints received by the NHS is reported to have increased by 5% in the last year alone. Patients seem to be more demanding than ever of their 'wants', which can often be in conflict with their 'needs', and the doctor has precious little time (or emotional energy) to explain why, for example, a referral for a gastroscopy is not the right investigation, or another MRI scan will not find the cause of their unexplained pain.

Whilst complaints might be difficult for patients to make, they very hard for doctors to accept. Complaints therefore have two victims. The complainant and the doctor. The complainant in each case has a tried and tested framework which all parties (managers, clinicians, system) have to follow (in terms of time for response, who responds, what the response should contain and so on). The doctor about whom the complaint is received has no such framework. They are instead left to the vagaries of their employer or organization, adding anxiety to an already anxious situation. The doctor is very much kept in the dark. A complaint can take months or even years to pass through the various processes, leaving the doctor caught in the middle of a confusing matrix of fear, uncertainty and anxiety. For more serious complaints, delays are an inevitability – time is needed to prepare a response, gather information, seek expert views and so on. But the anxiety caused by the time taken for resolution adds to the emotional toll on the doctor.
For many doctors (who, after all, are perfectionists) feel a complaint to be personal, an attack on their core sense of self and on their vocational values. A doctor's response to a complaint is often similar to the stages of bereavement and it can be deeply painful, both physically and emotionally. Doctors have described receiving a complaint as similar to receiving a diagnosis of a terminal disease. Others that the complaint is felt with such force that they literally feel a heavy weight on their chest wall, or a tightness in their throat. Following shock there is a stage of denial ('this can't be happening to me'), often closely followed by anger, shame, fear and, in fact, a host of terrible and probably unfamiliar emotions. Most doctors experience a sense of isolation, erroneously feeling that they are the only ones who have ever had a complaint. After these stages, there hopefully follow resolution and acceptance, made easier if the complaint is handled professionally and where they are supported by their Medical Defence Organisation, family or colleagues.
For some, though, there is a prolonged grieving phase, especially so if the complaint is not addressed kindly, compassionately and in a timely manner, if the complaint is escalated through regulatory or disciplinary processes, or as so often happens, both. Research by Bourne et al has shown that for doctors, a complaint increases the chances of further defensive action, depression, anxiety, suicidal thoughts and sadly even suicide. They found that doctors who have had a complaint are 77% more likely to suffer from moderate to severe depression than those who had never had a complaint. In 2012, the GMC found that there were high rates of suicide among doctors going through their processes, and whilst correlation does not mean causation, their findings must nevertheless be taken seriously. At the NHS Practitioner Health Service (PHP), a service I run for doctors and dentists with mental illness, we found that of those doctors who had died, the majority were involved with GMC issues. Amongst living PHP patients, the GMC is involved in around 10% of cases, compared to 11/21 (52%) of patients who have died and 9/16 (56%) of the patients who died from accidents, suicide or overdoses.
What should you do when the complaint lands on your desk? First and foremost, do nothing. Do not respond, do not fire off an email or write a letter to the patient, even if pressurized by your employer/trainer or colleague. Do not rant and rave (not publicly anyway). If you can, take the rest of the day off. If not, organise to meet someone you trust, soon. There are deadlines to meet, processes to follow but they can wait till tomorrow or next week. Nothing needs to be done on the day of the complaint and everything can wait until the first waves of shock have passed. Following on from this, speak to someone. A complaint (especially if potentially serious) will leave you shocked. Try not to be alone. A problem shared really is a problem halved, and at the very least will help add balance to the complaint as well as practical help in how do deal with it. Talking allows for perspective. Complaints are common. Most complaints are handled informally and even those which are not have good outcomes. Whilst complaints hurt, they do get resolved (even if the resolution is not entirely to your satisfaction). At the earliest opportunity, contact your Medical Defence Organisation (even if the complaint is trivial), talk to colleagues, your family, practice manager, support group, the practitioner health service, the BMA doctors support service and/or local medical committee representative (if you are a GP) and your bank for financial advice. Do not suffer in silence.
Finally, try not to take the complaint personally. A complaint does not mean you are a bad doctor. It does not negate all the good work you have done in your life. It does not make you a bad person. Remember, each one of us at some point in our career has had at least one complaint, and some of us many more. This is more about the system we are working in rather than any personal failing on the individual.
[1] NHS Digital. (2018). Data on written complaints in the NHS, 2016-17 - NHS Digital. [online] Available at: https://digital.nhs.uk/data-and-information/publications/statistical/data-on-written-complaints-in-the-nhs/data-on-written-complaints-in-the-nhs-2016-17 [Accessed 29 Apr. 2018].
----
Doctors and Sucide http://bjgp.org
----
Mental Health still a Taboo for medical professionals https://www.theguardian.com
----
The Practitioner Health Programme will be holding a conference exploring the impact of complaints and other issues on 4th and 5th October 2018, at Royal College of General Practitioners. The First International Conference, Wounded Healer. http://www.healthcareconferencesuk.co.uk/practitioner-health-summit
Press enquiries: kerry@hc-uk.org.uk
The NHS Practitioner Health Programme is an awarding winning service set up for doctors and dentists with mental illness,​ find out more at http://php.nhs.uk/
Forthcoming events of interest:
A Practical Guide to Tackling Bullying in the NHS
Monday 3 December
De Vere West One Conference Centre, London
Handling Concerns about Fitness to Practise: Managing Complaints and Concerns about Nurses and supporting Nurses in Difficulty
Monday 8 October
De Vere W1 Conference Centre, London
Mental Health Support for Asylum Seekers and Refugees Providing Emotional First Aid for Refugees: Fifth Annual Conference
Friday 16 November
De Vere West One Conference Centre, London
Improving Mental Health Services for Young Adults
Monday 19 November
De Vere West One Conference Centre, London
Implementing the 2018 NICE Quality Standard for Eating Disorders
Friday 30 November
De Vere West One Conference Centre, London
Medically Unexplained Symptoms/Somatic Symptom Disorder National Summit 2018
Monday 10 December
De Vere W1 Conference Centre, London
Download: The International Practitioner Health Summit conference brochure
4 October 2018