News from today's conference focusing on national developments in vascular access, infection prevention updates, complication management and legal updates.
The conference programme has been developed with 3M who have 70 years of innovation offering a rich and diverse range of products to support healthcare professionals and enhance patient care and outcomes.
Sustained CRBSI reduction through IV catheter bundle enhancement: A Perspective from Switzerland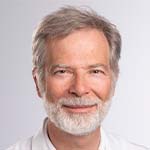 Dr Philippe Eggimann Medical Senior Lecturer
Lausanne University Switzerland
• nurturing a patient safety culture
• CVC bundle of care
• adoption of new technologies
• health economics aspects
Philippe shared work to prevent catheter related infections using the Catheter-Related Blood Stream Infection (CRBSI) bundle which takes a whole strategy approach and has decreased rates of infection with similar results reported by other hospitals.

IV Therapy: 2022 Update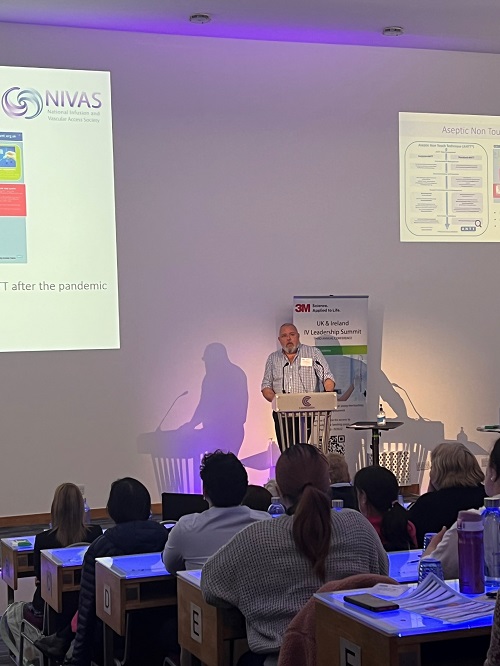 Andrew Barton Nurse Consultant IV Therapy and Vascular Access
Frimley Health NHS Foundation Trust
• new developments in IV Therapy
• primary complications and risks
• current and future developments
Andrew discussed Device Related Infection Prevention https://dripp.org.uk/ and the Vascular Access Device Decision (VADD) tool which ensures the right device is used at the right time for the duration of treatment, and supports junior nurses and doctors.
Andrew is Chair of the National Infusion and Vascular Access Society https://nivas.org.uk/

Reducing and Managing Catheter Related Bloodstream Infection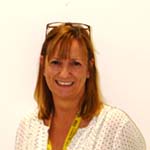 Val Weston Improvement Lead, National IPC Team
NHS Improvement
• meeting the national ambition: the evidence on what works and what is avoidable
• recognised routes for contamination of catheters leading to blood stream infection
• prevention of Intravenous Device Related Infections
• monitoring the insertion site for signs of infection
• care and management of Central venous catheters
• issues to be aware of at removal
• interactive discussion

Held on behalf of:

Supporting Organisati