News and updates on today's conference focusing on the prevention, assessment and management of people with delirium. Through national updates and practical case studies the conference will equip you to spread the message that delirium is preventable, and develop your skills in the recognition, assessment and management of delirium.
Education and awareness of causes of delirium in hospital settings
• what are the risk factors for developing delirium?
• assessing for underlying causes, and the importance of reassessment
• ensuring those with delirium are assessed for possible dementia
• delirium and dementia: the effects of delirium upon cognitive decline
• moving forward and raising awareness – our experience
Carly Welch
Consultant Geriatrician, Guys and St Thomas; Honorary Research Associate, University of Birmingham
Carly explained that "Delirium is a central inflammatory response, anything that affects these can trigger delirium"
she also said "Screening for delirium can improve recognition, and it is possible to implement interventions to improve both".
Reducing and managing distress in patients experiencing delirium
This session will cover addressing and supporting patients in distress experiencing delirium, including effective interventions for both prevention and management, and staff training.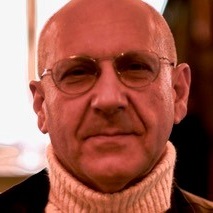 Dr Tony Bleetman
Consultant in Emergency Medicine, University of Warwick Medical School
Dr Tony Bleetman is a consultant in Emergency Medicine who has worked with many agencies developing safer behavioural management programmes. He has served on NICE guideline development groups and has an extensive research profile. He is leading on…
Prescribing to avoid cognitive side effects and delirium
• cognitive side effects of medication
• risks associated with anticholinergic medication in older people
• safe prescribing to avoid delirium
• medications management and review
On behaviour and intervention Tony said "On handling violent behaviour as a general approach, we need to understad who the individuals are and what our goals are in relation to their care".
Tony also said "If there is a sudden change of behaviour, we have to think about what is driving this".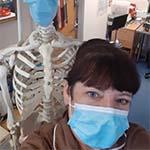 Ms Carrie Tyler
Falls Improvement Specialist Practitioner, Broomfield Hospital, Mid & South Essex NHS Foundation Trust
Supporting patients at the end of life with delirium
• delirium at the end of life
• pharmacological and non pharmacological management of delirium at end of life
• case study from hospital palliative care team
Carrie explained how effective bright light therapy can be for people suffering delirium. She said "I filter who I think might benefit and we've had some really positive results".